President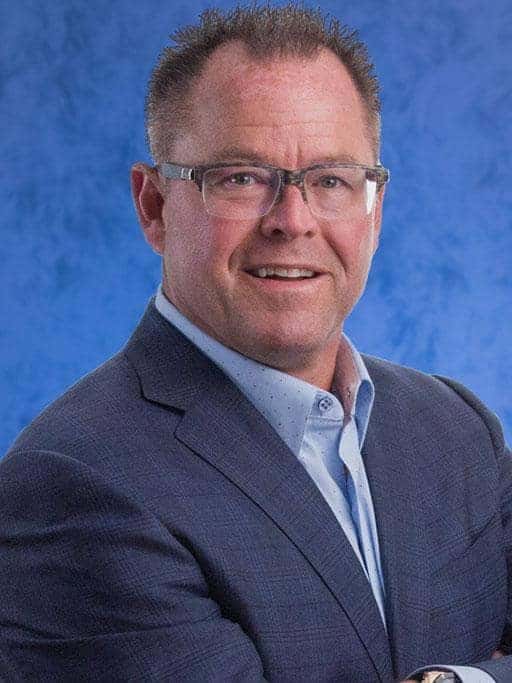 DUANE R. PADDOCK, PRESIDENT AND CEO OF Paddock Chevrolet, Inc.
Partner, Gabe's Collision North
Duane R. Paddock is President and CEO of Paddock Chevrolet, Inc., located in Kenmore, New York. He is also a partner in Gabe's Collision North, located in Tonawanda, New York. Paddock Chevrolet is one of the most successful dealerships in the United States, ranking in the top 10 for overall volume for Chevrolet over the past 20 years. Duane is the fourth-generation owner/dealer to continue a legacy of business advancement, personal accomplishment and commitment to the community. He has overseen unprecedented growth in sales, dealership size, employment and reputation.
Throughout a career spanning over three decades, Duane has led the corporation to regional and national acclaim. Paddock Chevrolet, Inc. has earned the Dealer of the Year Award fourteen times, the most prestigious honor bestowed by Chevrolet to the top 50 dealers across America. The dealership also received GM's "Mark of Excellence", a prestigious award given to fewer than 200 dealerships nationwide, based on sales and customer satisfaction.

Duane's leadership skills have been tapped by colleagues, charities and numerous business organizations. He has served as Co-chair for the General Motor's National Dealer Council, and also served on the Chevrolet National Dealer Council.

Duane and his wife Pamela of 30 years, have a record of community service and commitment to helping others that is a reflection of the values instilled during their childhoods in the Town of Tonawanda, New York and Grand Island, New York, respectively. They are supportive of a variety of worthy local causes, such as The Variety Club Telethon, of which Duane was once the honorary chairman.

Additionally, Duane and Pamela, along with their children, Lauren (age 28) and Shane (age 23), have played a large role in supporting the Western New York Autistic Community by donating $250,000 to Summit Center, a private not-for-profit organization that provides educational and therapeutic services to children with learning, communication and behavioral challenges. In 2012, Summit opened the Paddock Vocational Training Center. The center provides developmentally disabled students ages 17-21 training and support to transition from the classroom to the workplace. Summit has presented Duane and Pamela the Enduring Commitment Award.

Another charity that has garnered Duane and Pamela's attention is the Hunter's Hope Foundation, founded by former Buffalo Bills quarterback Jim Kelly and his wife Jill, to honor their son Hunter. Hunter's Hope provides research and information regarding Krabbe's Disease and related Leukodystropies.

The Paddocks are residents of Clarence, New York. Duane and Pamela are significant supporters of the Clarence Public Library where Pamela volunteered for 11 years. Additionally, Duane provides considerable support to the International Dyslexia Association, for which he actively participates through speaking and fundraising activities.

Duane's board affiliations include, but are not limited to:
Co-chair of General Motors National Dealer Council, Board Member Chevrolet National Dealer Council, GM Financial Advisory Board Member, Allied Bank Advisory Board Member, Unsecured Creditors Committee member during General Motors Bankruptcy, past Chairman of the Niagara Frontier Automobile Dealer's Association, Chairman of the Health and Welfare Trust of NFADA, and Board Member of the Erie County Law Enforcement Foundation of Western New York.