Benefits of an All-Wheel or Four-Wheel Drive Vehicle
Whether looking for a new or used vehicle in Buffalo, NY or elsewhere it is important to understand the benefits of an all-wheel or four-wheel drive vehicle.  Shopping for a new vehicle is a task that requires consideration of many different options and features and makes the process cumbersome. One of the biggest questions drivers ask themselves is about all-wheel drive, four-wheel drive, and two-wheel drive. Many drivers don't know much about these systems and what differentiates them. To help you make an informed decision about an all-wheel drive or four-wheel drive vehicle we encourage you to read on or click HERE to contact us.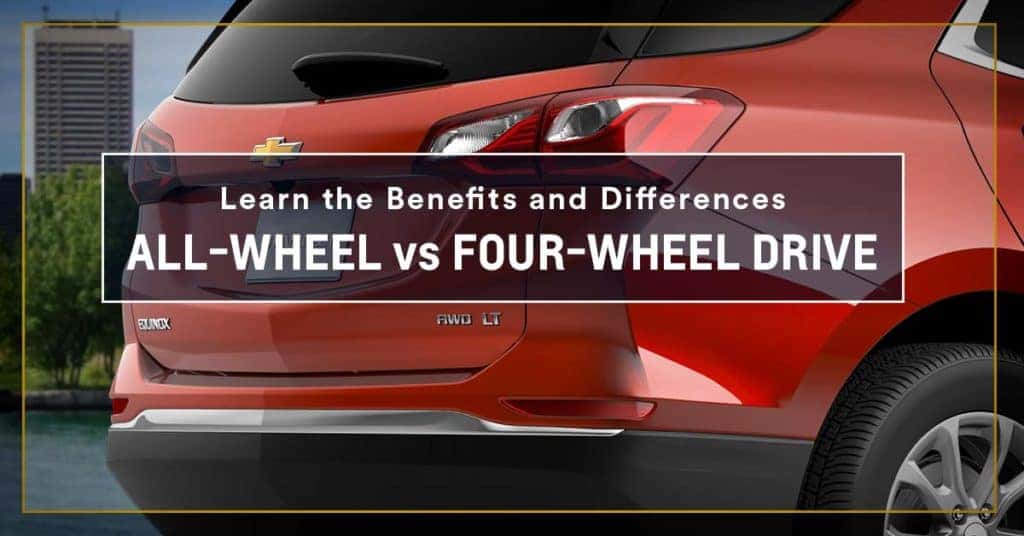 Drivetrains
To start, it's important that you know what these different drivetrains are.
Two-Wheel Drive: A drivetrain that uses only one differential to provide power to two of the four wheels, these vehicles come in front or rear-wheel configurations.
All-Wheel Drive: A drivetrain that uses a front, rear, and center differential to give power to all four wheels.
Four-Wheel Drive: A drivetrain that makes use of two differentials and a transfer case to provide the four wheels with power.
Drivers often have common questions regarding all-wheel drive and four-wheel drive vehicles.
Does all-wheel drive affect driving performance?
An all-wheel drive vehicle often has better acceleration in poor driving conditions because all four wheels are being provided power, this means that traction is distributed evenly among the tires.
What's the difference between four-wheel drive and all-wheel drive?
Most four-wheel drive vehicles are trucks and SUVs that can switch between two-wheel and four-wheel drive modes. All-wheel-drive vehicles can either have a continuous all-wheel drive or an all-wheel drive system that activates when needed.
I'm going to be towing/hauling heavy loads, do I need all-wheel or four-wheel-drive?
In this case a four-wheel drive vehicle is best because you will likely need a larger vehicle and trucks and SUVs can be equipped with four-wheel drive.
I want handling and control, what's the best drivetrain for me?
All-wheel drive is your friend when it comes to handling and control, these systems distribute torque throughout all four wheels keeping you firmly planted on the ground.
I'm interested in an all-wheel drive vehicle but I don't know where to start.
That's okay, many of our customers have questions about all-wheel drive vehicles. When you shop with our auto experts they will help you explore the Chevrolet all-wheel drive lineup that includes favorites like the Chevrolet Trax, Equinox, and Traverse.
I think I need a four-wheel drive vehicle, can you help me learn more?
Of course, our Paddock Team of Chevy Auto Experts help our customers explore the benefits of four-wheel drive. They'll help you learn more about the great Chevrolet lineup including the Tahoe, Suburban, Colorado, and Silverado.
Contact Us
If you're interested in learning more about a new Chevrolet vehicle with all-wheel drive or four-wheel drive be sure to come by our dealership and speak with a Chevrolet auto expert. We are happy to help you explore different models and find the perfect vehicle for your needs.
Be sure to Follow us on Facebook and Instagram for the latest information on our Dealership and all things Chevrolet!